Qualifying Conditions For Medical Card In Florida
How To Get A Medical Card In Florida
There are many qualifying conditions for medical card in Florida for permanent or seasonal residents that are 18 years or older.  Every situation is different, which is why a medical marijuana clinic evaluation is needed by a certified cannabis doctor.  With Cannabis Doctor X you do not have to be intimidated by the process, we will take you through the steps of the qualifying conditions for medical card in Florida and show you how to get a medical card in Florida.
Medical marijuana clinic patients in Florida are required to obtain a physician certification from a recommending doctor.  The certification is a written medical document from a Florida state certified physician that states the patient suffers from a debilitating medical condition for which the use of medical marijuana would be beneficial to the patient.  A Florida state certified physician at a medical marijuana clinic can prescribe the use of medical marijuana in various forms, inhalation, oral, topical, sublingual, tinctures, edibles, oil, spray, etc.  Medical marijuana clinic patients can access three 70 day supplies, a total of 210 days, of the medication with a single prescription and medical marijuiana clinic visit.  For more details on qualifying conditions for medical card in Florida and how to get a medical card in Florida visit the state run OMMU website.
Medical Marijuana Clinic Patients Must:
Be a permanent or seasonal Florida resident
Be diagnosed with a qualifying medical condition by a qualified physician
Be entered into the Medical Marijuana Use Registry
Obtain a Medical Marijuana Use Registry Identification Card
For more information or a free consultation on how to get a medical card in Florida contact Cannabis Doctor X today and we will show you why we are Florida's best medical marijuana clinic!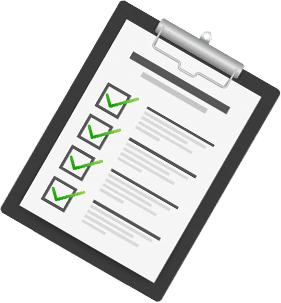 A Comprehensive List Of Qualifying Conditions For Medical Card In Florida
If you are wondering how to get a medical card in Florida the following conditions qualify for a medical card in Florida.  It has also been identified that any medical condition of the same kind or class, a terminal condition, and also chronic nonmalignant pain (if caused by one or more of the qualifying medical conditions listed below or that originates from a qualifying medical condition and persists beyond the usual course of that qualifying medical condition) may qualify for medical card in Florida.  The list of qualifying conditions for medical card in Florida is constantly growing since there is such a vast amount of research being conducted in regards to the health benefits of medical marijuana.  If you are unsure or have any questions on the qualifying conditions for medical card in Florida please contact the Cannabis Doctor X medical marijuana clinic and speak with one of our certified cannabis doctors for free!
Arthritis
Acid Reflux
Acne
Acquired Hypothyroidism
Acute Gastritis
Adenomyosis
Advanced Sleep Phase Disorder
Agoraphobia
Al Amyloidosis
Alcohol Abuse
Alcoholism
Alopecia Areata
Alzheimer's Disease
Amphetamine Dependence
Amyloidosis
Amyotrophic Lateral Sclerosis (ALS)
Angina Pectoris
Ankylosis
Anorexia
Anxiety Disorders
Social Anxiety Disorder
Arachnoiditis
Arnold-Chiari Malformation
Arteriosclerotic Heart Disease
Arthropathy Gout
Asthma
Attention Deficit Disorder (ADD)
Attention Deficit Hyperactivity Disorder (ADHD)
Atherosclerosis
Auditory Neuropathy
Autism/Aspergers
Autoimmune Disease
Autonomic Dysfunction
Autonomic Neuropathy
Back Pain
Back Sprain
Bell's Palsy
Bipolar Disorder
Brain Tumors
Broken Bones
Bruxism
Bulging Disc
Bulimia
Bursitis
Cachexia
Adrenal Cortical Cancer
Basal Cell Cancer
Bile Duct Cancer
Bladder Cancer
Blood Cancer
Brain Cancer
Breast Cancer
Cervical Cancer
Cold Sores
Colon Cancer
Colorectal Cancer
Endometrial Cancer
Esophageal Cancer
Gallbladder Cancer
Gastric Cancer
Kidney Cancer
Liver Cancer
Lung Cancer
Melanoma
Mouth Cancer
Ovarian Cancer
Pancreatic Cancer
Prostate Cancer
Skin Cancer
Testicular Cancer
Thyroid Cancer
Uterine Cancer
Vaginal Cancer
Carpal Tunnel Syndrome
Catatonia
Causalgia
Celiac Disease
Cellulitis
Cerebral Palsy
Cervical Disk Disease
Cervicobrachial Syndrome
Chemotherapy
Chronic Fatigue Syndrome
Chronic Inflammatory Demyelinating Polyneuropathy
Chronic Obstructive Pulmonary Disease
Chronic Renal Failure
Chronic Traumatic Encephalopathy
Cirrhosis
Colitis
Collagenous Colitis
Cocaine Dependence
Congenital Hypothyroidism
Complex Regional Pain Syndrome Type I
Complex Regional Pain Syndrome Type II
Concussions
Conjunctivitis
Constipation
Coronary Artery Disease
Cranial Neuropathy
Cystic Fibrosis
Darier's Disease
Decompensated Cirrhosis
Degenerative Arthritis
Degenerative Arthropathy
Degenerative or Pervasive Neurological Conditions
Delayed Sleep Phase Disorder
Delirium Tremens
Dementia
Depression
Dermatomyositis
Diabetes
Type 1 Diabetes
Type 2 Diabetes
Diabetic Neuropathy
Diabetic Peripheral Vascular Disease
Diarrhea
Digestive Disorders
Diverticulitis
Dravet Syndrome
Dual Diagnosis
Dysthymic Disorder
Dyspepsia
Dystonia
Eating Disorders
Eczema
Ehlers-Danlos Syndrome
Elevated Intraocular Pressure
Emphysema
Encephalitis
Endocrine Disorders
Endometriosis
Epidermolysis Bullosa
Epididymitis
Failed Back Surgery Syndrome
Felty's Syndrome
Fibrous Dysplasia
Focal Neuropathy
Friedreich's Ataxia
Gastritis
Gastroesophageal Reflux Disease (GERD)
Gastroparesis
Genital Herpes
Glioblastoma Multiforme
Graves' Disease
Headaches
Caffeine Headaches
Cluster Headaches
Exertion Headaches
Hormone Headaches
Hypertension Headaches
Migraine Headaches
Post-Traumatic Headaches
Rebound Headaches
Sinus Headaches
Tension Headaches
Heart Attacks
Hemophilia A
Henoch-Schonlein Purpura
Hepatitis A
Hepatitis B
Hepatitis C
Herniated Discs
Heroin Addiction
Herpes Simplex Virus
High Blood Pressure
Hospice Patients
Huntington's Disease
Hydrocephalus
Hydromyelia
Hyperthyroidism
Hyperventilation
Hypoglycemia
Impotence
Inflammation
Inflammatory Bowel Disease (IBD)
Insomnia
Intermittent Explosive Disorder (IED)
Interstitial Cystitis
Irritable Bowel Syndrome
Joint Pain
Juvenile Myoclonic Epilepsy
Lennox-Gastaut Syndrome
Leukemia
Acute Myeloid Leukemia
Chronic Lymphocytic Leukemia
Chronic Myeloid Leukemia
Acute Lymphocytic Leukemia
Lipomatosis
Liver Disease
Lou Gehrig's Disease
Lupus
Lyme Disease
Lymphocytic Colitis
Lymphoma
Hodgkin's Lymphoma
Non-Hodgkin's Lymphoma
Macular Degeneration
Malaria
Mania
Menopause
Melorheostosis
Meniere's Disease
Meningitis
Menstrual Cramps
Mesothelioma
Methicillin-resistant Staphylococcus aureus
Mitochondrial disease
Mood Disorders
Motion Sickness
Movement Disorders
Mucopolysaccharidosis (MPS)
Muscle Cramps
Muscle Spasms
Muscular Dystrophy
Myasthenia Gravis
Myelomalacia
Myoclonus
Nail-Patella Syndrome
Nephritis
Neuro-Behcet's Autoimmune Disease
Neuroblastoma
Neurofibromatosis
Neuropathic Pain
Neuropathy
Nicotine Dependence
Nightmares
Obesity
Obsessive Compulsive Disorder
Opiate Dependence
Optic Neuropathy
Osteoarthritis
Osteoporosis
Pancreatitis
Panic Disorder
Parkinson's Disease
Peripheral Neuropathy
Peritoneal Pain
Personality Disorders
Phantom Pain
Phenylketonuria
Plummer's disease
Pneumonia
Polycystic Ovary Syndrome
Porphyria
Post Concussion Syndrome
Postherpetic Neuralgia
Post Laminectomy Syndrome with Chronic Radiculopathy
Post Polio Syndrome (PPS)
Post-Traumatic Arthritis
Post-Traumatic Stress Disorder (PTSD)
Premenstrual Syndrome (PMS)
Prostatitis
Psoriasis
Psoriatic Arthritis
Pulmonary Fibrosis
Pruritus
Radiation Therapy
Raynaud's Disease
Reflex Sympathetic Dystrophy
Reiter's Syndrome
Residual Limb Pain
Restless Legs Syndrome (RLS)
Rheumatoid Arthritis
Rosacea
Schizoaffective Disorder
Schizophrenia
Scoliosis
Sedative Dependence
Seizures
Septicemia
Shingles (Herpes Zoster)
Sickle Cell Anemia
Sickle Cell Disease
Sinusitis
Sjogren's Syndrome
Skeletal Muscular Spasticity
Skin Disease
Sleep Apnea
Sleep Disorders
Small Fiber Neuropathy
Spasticity
Spina Bifida
Spinal Cord Disease
Spinal Cord Injury
Spinal Cord Injury With Spasticity
Spinal Stenosis
Spinocerebellar Ataxia
Stress
Stroke
Sturge-Weber Syndrome (SWS)
Stuttering
Syringomyelia
Tardive Dyskinesia (TD)
Tarlov Cysts
Temporomandibular Joint Disorder (TMJ)
Tendinitis
Tenosynovitis
Terminal Illness
Thyroiditis
Thyroid Disorders
Tic Douloureux
Tietze's Syndrome
Tinnitus
Tobacco Dependence
Tourette's Syndrome
Traumatic Brain Injury
Tremors
Trichotillomania
Tuberculosis
Tumors
Ulcerative Colitis
Ulcers
Vertigo
Viral Hepatitis
Vomiting
Wasting Syndrome
West Syndrome
Whiplash
Writers' Cramp
No Risk Medical Marijuana Clinic Consultation
Cannabis Doctor X offers no-risk free consultations, so you can begin the process of obtaining a medical card whether or not you are sure if you qualify for a medical card in the state of Florida.  If you are unsure if the above list of qualifying conditions for medical card in Florida applies to you, you still might be able to qualify for a medical card in Florida through Cannabis Doctor X.  Contact a cannabis doctor at our medical marijuana clinic for a free consultation.
No Commitment
Cannabis Doctor X offers no-risk and no commitment medical marijuana clinic consultations.  If our cannabis doctors determine that a patient is not a good candidate for the services we provide and we are unable to provide a doctor's recommendation for a medical card in Florida  there will be no charge to the patient.  Cannabis Doctor X believes that everyone deserves to receive an honest medical opinion in regards to qualifying conditions for medical card in Florida without having to worry about any charges.
How To Get A Medical Card In Florida
If you are among the people in Florida who want to treat their health ailments without risky prescriptions, getting your medical card with Cannabis Doctor X is as easy as making a phone call or scheduling a medical marijuana clinic consultation online.  If you have been diagnosed with one of the qualifying conditions for medical card in Florida listed above please contact our medical marijuana clinic today!